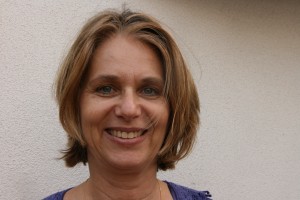 About Maya Basabchik
Certified Patent Attorney (License #406)
BSc Mathematics and Computer Science (Hebrew University, Jerusalem)
Maya Basanchik is an experienced professional in high-tech in Israel and the USA.
She started her career as a software engineer and advanced to positions of project management and system engineering in diverse technology industries.  Maya worked in technologies such as: data communications, cellular communications systems, medical systems and more.
Maya Basanchik was trained and licensed as a Patent Attorney in the offices of Ehrlich & Fenster.
She has written many  patents issued all over the world.  She has dealt with the full patent process from response to different countries, research, and support of the legal process around issuing of patents.
About Maya's patent services: patent writing, provisional patents and patent portfolio management
Who do we serve?
Startups, growing companies, companies looking for personalized, quick service, companies who would like a flexible, patent portfolio management solution.
We provide:
Professional Service – Services provided by licensed patent attorney professionals (license #406) with rich experience in patent writing and field-proven experience in project management and development in the high-tech industry.
Personalized Interaction – Individual, custom services tailored to need.  No bureaucracy!  Off-site or On-site – by request.  For companies: Project-oriented services are offered via our Patent Portfolio Management Solution.
Expert Focus on Technological Patents, Software and Application Patents – We have hands-on experience in software, communication and technology.  Since writing patents requires in-depth understanding of the topics, our industry background fits your needs.  In addition, we know the legal details of patents connected to software and applications.  Therefore, we analyze the needs of your patents to ensure proper coverage for claims and other legal issues.
Flexible Pricing Options – Our clients can choose between a fixed price and pricing by the hour.  In addition, clients may elect to file provisionary patents on their own via the internet site of the US Patent Service or to file via our office.
Cooperation for Full Client Solution – We cooperate with other law and patent offices in order to provide a full, seamless solution for our clients including patent application all over the world.
We serve the following technologies
Mobile applications
Internet and advertising platforms
File management
Security
Electronics,
Cellular technology,
Sensors,
Medical devices
Hardware and software
Graphic processing
Storage
Systems and processes
Image processing and video
Semi-conductors
IPTV
Cyber
Cloud computing, etc
Communications  telecommunications, etc
Consumer products
Household products
Automotive products
Toys
Tutorials
Miscellaneous gadgets
And more